Service Mesh & the Next Generation of Cloud Networking
Press Coverage  |  31 May 2021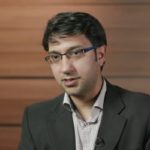 Tetrate is on a mission to take the complexity of application networking and make it simple for application developers and operators.
Varun Talwar, CEO of Tetrate joins me on today's episode in a discussion about advancements in the service mesh sector and the pros and cons of the next generation of cloud networking. I learn how Tetrate is an enterprise-ready service mesh company that is on a mission to connect the world's services and create the next generation of cloud networking. The company's roster includes clients such as FICO and the DoD.
As an industry leader and veteran, Varun has nearly two decades of global experience across the technology sector. Not only is he the co-founder of Tetrate, but he is also the co-creator of the gRPC and Istio projects — he served as the PM on those projects during his tenure at Google. Varun is passionate about creating a safer and more responsible path to modernization for enterprises.
Useful Links