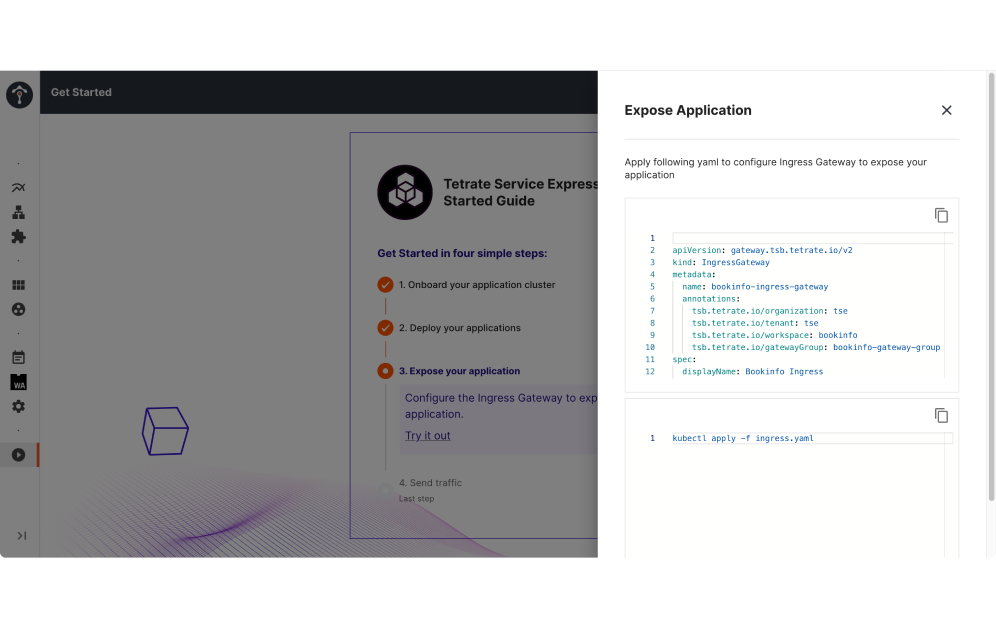 Join The Technical Preview
Deliver service mesh resilience and Zero Trust security in minutes with Istio on Amazon EKS.
Sign up today!
EKS is one of the most popular ways to deploy microservices on Kubernetes and Istio is the de facto open source service mesh standard. But how do you wrangle open source software with AWS services to deploy a resilient and secure service mesh across multiple clusters and regions?

Built on Istio and Envoy, Tetrate Service Express provides automatable service connectivity, security and resilience on Amazon EKS. Instead of learning complex Istio and AWS configuration, you can deploy Tetrate Service Express and rapidly demonstrate the value of an Istio-powered service mesh.
Instantly install Istio and Envoy on AWS and integrate with AWS services
Automatically configure cross-cluster and cross-region failover
Ensure mTLS configuration by default
Deliver app and platform observability out of the box
Sign-up now to get early access to updates, documentation, and collaboration with our product team to provide feedback.

Get Started Now