Download your free copy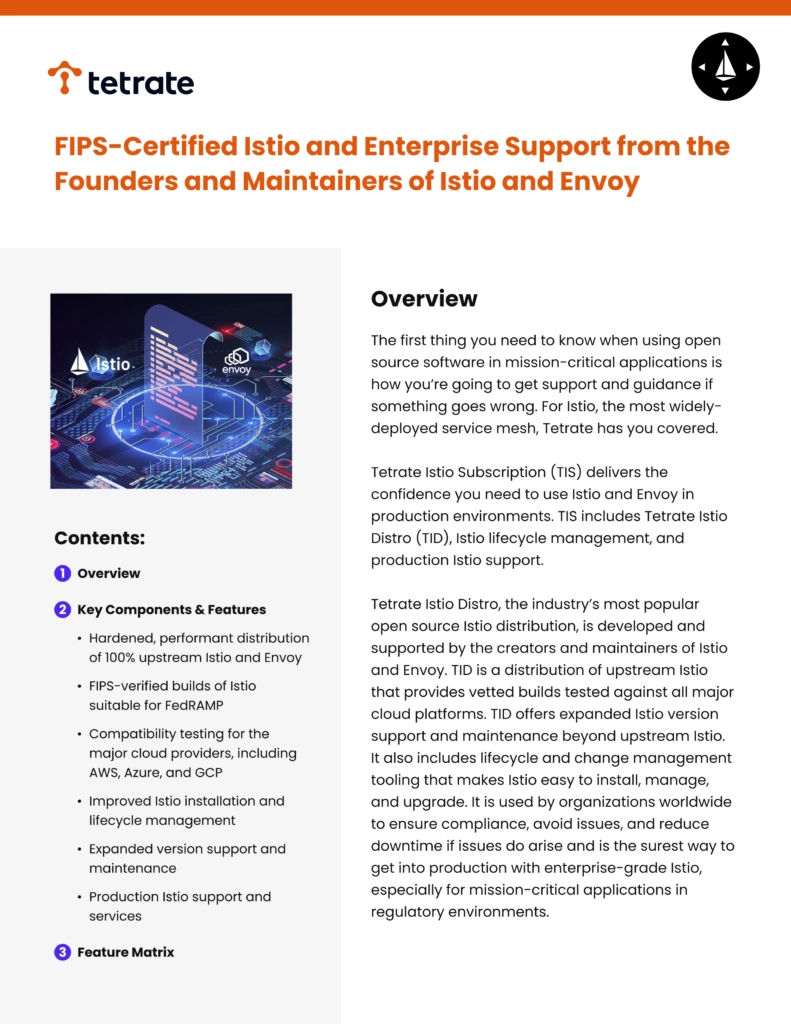 The first thing you need to know when using open source software in mission-critical applications is how you're going to get support and guidance if something goes wrong. For Istio, the most widely- deployed service mesh, Tetrate has you covered.
Tetrate Istio Subscription (TIS) delivers the confidence you need to use Istio and Envoy in production environments. TIS includes Tetrate Istio Distro (TID), Istio lifecycle management and production Istio support.
Tetrate Istio Distro, the industry's most popular open source Istio distribution, is developed and supported by the creators and maintainers of Istio and Envoy. TID is a distribution of upstream Istio that provides vetted builds tested against all major cloud platforms. TID offers expanded Istio version support and maintenance beyond upstream Istio. It also includes lifecycle and change management tooling that makes Istio easy to install, manage, and upgrade. It is used by organizations worldwide to ensure compliance, avoid issues, and reduce downtime if issues do arise and is the surest way to get into production with enterprise-grade Istio, especially for mission-critical applications in regulatory environments.