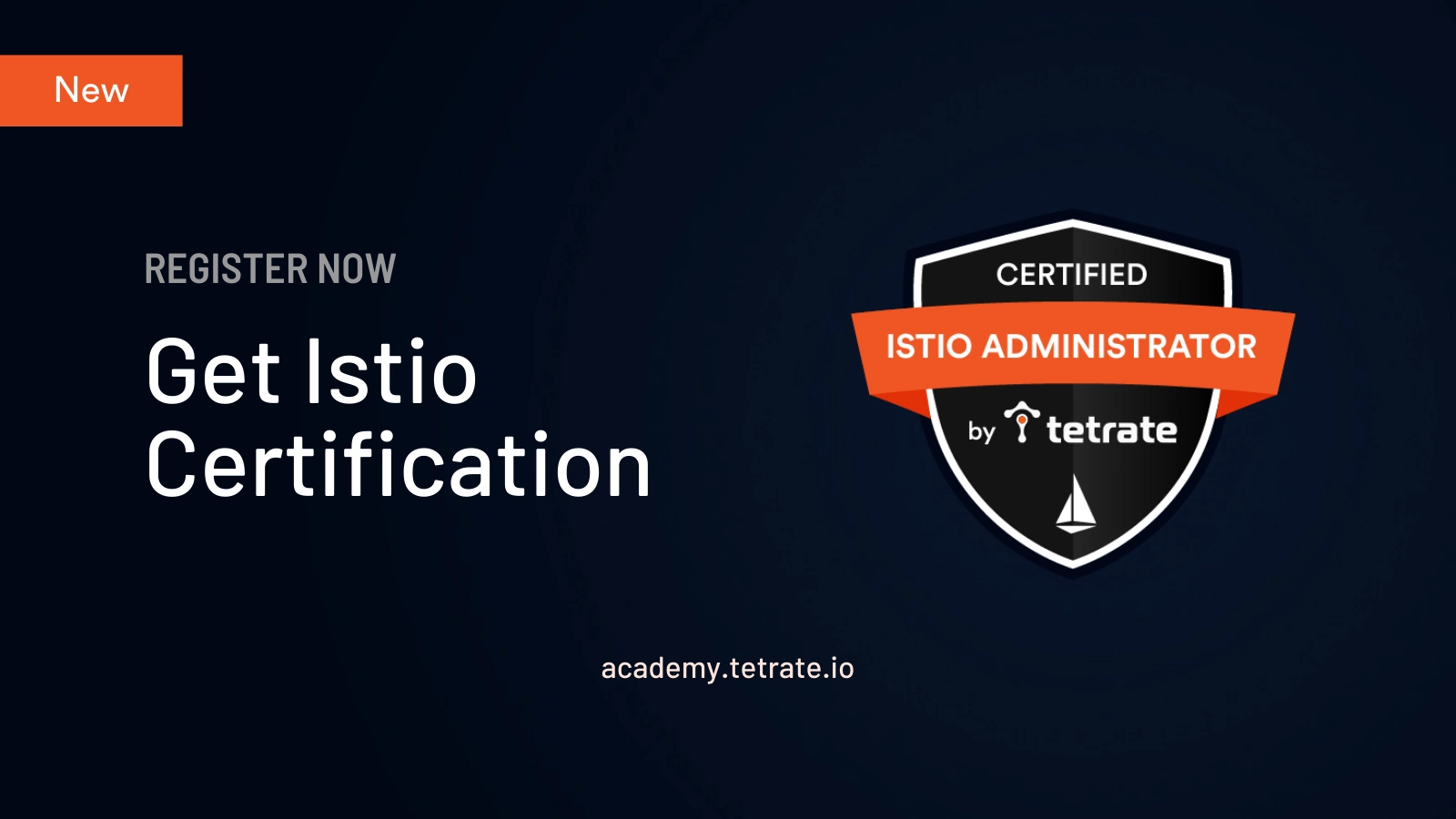 Enterprises are increasing their investments in digital transformation and in hiring the right talent to accelerate the journey. According to the 2020 open source jobs report from Linux Foundation, 52% of hiring managers are more likely to hire someone with a certification, up from 47% two years ago. Not so surprisingly, 93% of hiring managers report difficulty finding sufficient talent. Tetrate today announced the public availability of its exam for Certified Istio Administrator by Tetrate (CIAT) that evaluates skill, knowledge, and ability to perform Istio service mesh installation and configuration as well as configure traffic management, resilience and fault injection, and use security features of the Istio service mesh. This follows the February launch of the free training and certification course on Istio Fundamentals. Over 600 IT professionals have taken the training since then.
About Certified Istio Administrator by Tetrate (CIAT)
The CIAT has been developed by Tetrate, to help certify individuals as Certified Istio Administrators. This exam is an online, proctored, performance-based test that consists of a set of problems to be solved in a command line and a set of multiple-choice questions. The exam is currently based on Istio 1.9.1 running on Kubernetes, and candidates have 2 hours to complete the tasks.
The Certified Istio Administrator by Tetrate includes the following:
Istio Fundamentals Course

(Training & Certification) – A user signing up for CIAT is automatically enrolled into the Istio Fundamentals course to help them prepare for the Certified Istio Administrator exam. However, it is not mandatory to go through this for the CIAT.

CIAT practice exam

– The practice exam is aimed to help users get familiar with the test environment before the actual exam. This is an optional step and does not count towards the final CIAT scoring.

CIAT exam – This is the final (or only exam by skipping the above steps) exam that the user has to pass to qualify as a Certified Istio Administrator by Tetrate.
Who is this certification for?
This certification is for Istio service mesh administrators, operators, and other IT professionals responsible for configuring traffic routing, security, and other service mesh features for cloud native workloads running in and outside of Kubernetes. The exam assumes knowledge of basic containers and Kubernetes but does not test for it. The successful candidate will be comfortable using:
Kubernetes CLI

Istio CLI

Linux command line
Scope of Evaluation
The certification program tests users' ability to demonstrate their competence in a command-line environment. The exam tests domains and competencies including:
Istio Installation, upgrade & configuration

Traffic management

Resiliency and fault injection

Securing workloads

Advanced off K8s scenarios
Certified Istio Administrators can install and configure Istio resources for workloads running in and outside of Kubernetes clusters. They can define and configure Istio resources that control traffic routing, service destinations, inject failures and use resiliency features as well as secure workloads and bring external and non-Kubernetes workloads into an existing service mesh.
Availability
The CIAT exam is now publicly available on Tetrate Academy for anyone to take and costs $299.