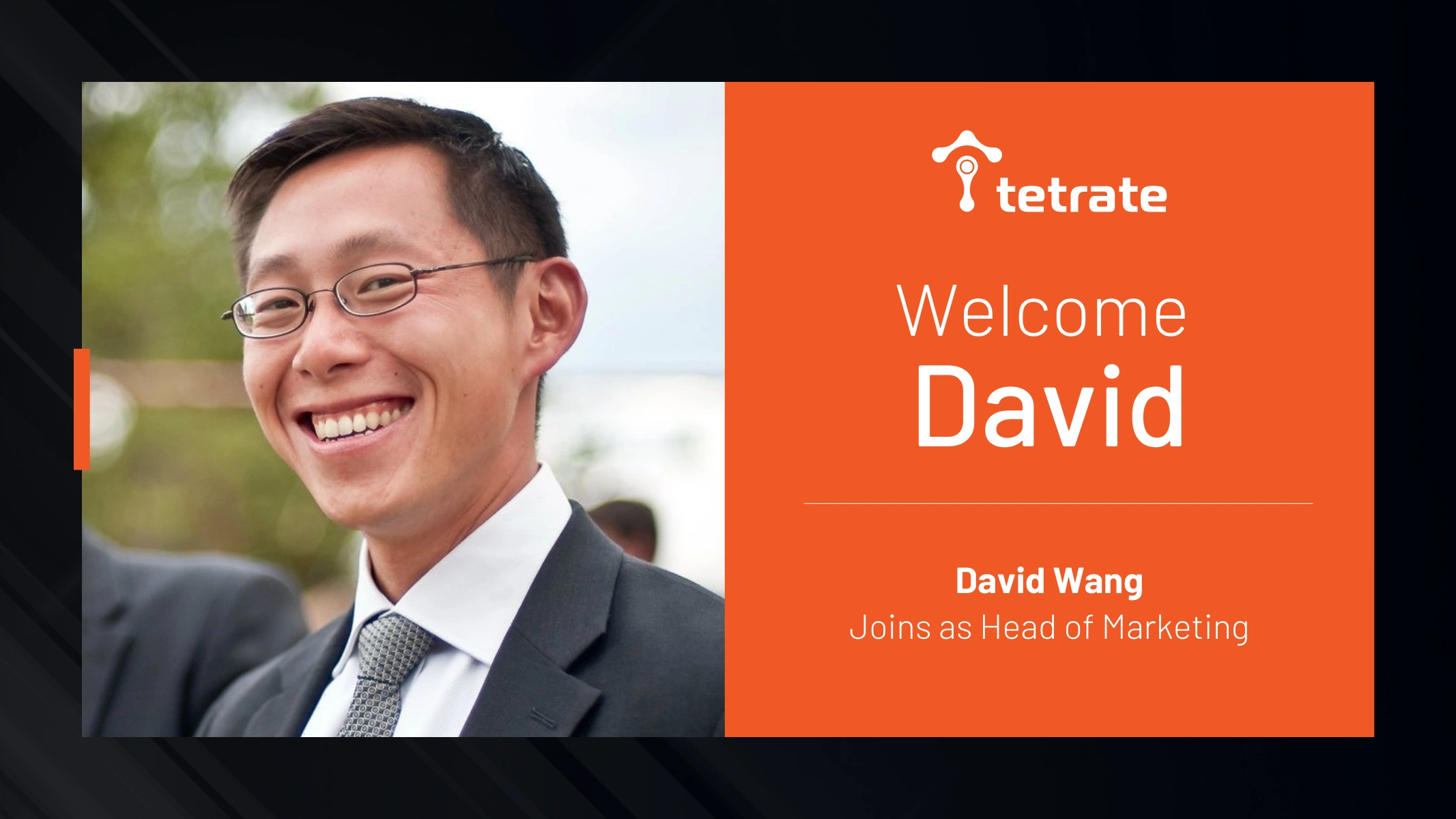 Tetrate is excited to announce and welcome David Wang to the team! David is joining as the Head of Marketing for Tetrate. He will be building and leading a world-class marketing team to develop a strategic narrative for Tetrate in the emerging Service Mesh market. David will spearhead an innovative, repeatable, and scalable GTM strategy for Tetrate. In addition, he will also create brand awareness and credibility with the analyst firms, enterprises, and the market while continuing to grow Tetrate's unrivaled reputation within the developer community.
David brings extensive tech experience from his previous roles that will influence his leadership of Tetrate marketing. Most recently, David served as the Vice President of Product Marketing & Developer Relations at MuleSoft and brings over 10 years of experience, including driving Marketing and GTM at Databricks in its early stages. Prior to his immense marketing success, David was at McKinsey serving global financial services and retail clients on technology strategy, and was also a software engineer for companies like Northrop Grumman and Arch Rock Corporation that was later acquired by Cisco. David's claim to fame at MuleSoft includes marketing the product portfolio, developer advocacy and community relations, technical evangelism, competitive marketing, and pricing. David plans on zeroing in on these areas as he leads Tetrate's marketing organization.
"I am incredibly excited to join the talented team at Tetrate to evangelize its expansive service mesh vision, take uniquely innovative solutions to market, and ultimately serve the massive demand from developer and operator communities to achieve speed, scale, and security in application delivery with ease and efficiency"
As the Head of Marketing, David will oversee all marketing flavors including; corporate marketing, product marketing, marketing operations, and collaborate with our Developer Relations teams. Excitement is an understatement as Tetrate is humbled to have David join us and bring his unique perspective and marketing knowledge to the team and to the Service Mesh market.
More About Tetrate
Started by Istio founders to reimagine application networking, Tetrate is the enterprise service mesh company managing the complexity of modern, hybrid cloud application infrastructure. Its flagship product, Tetrate Service Bridge, provides an edge-to-workload application connectivity platform to deliver business continuity, agility, and security for enterprises on the journey from traditional monoliths to the cloud. Customers get consistent, baked-in observability, runtime security and traffic management in any environment. Tetrate remains a top contributor to the open source projects Istio and Envoy Proxy. Find out more at www.tetrate.io.