A crowd of 12,000 attended KubeCon San Diego this November, looking to the cloud native skies for the IT forecast. Temperature takers couldn't fail to notice the maturation of service mesh technologies and the rise of Istio, the open source project that has now moved into production and is operating at scale.
Only a year ago, KubeCon attendees in Seattle were just learning the basics of service mesh, and while tech editor Tom Krazit left that conference buzzing, "Has Istio become the new cloud-native darling?" he'd predicted that serious traction around Istio was a few years out.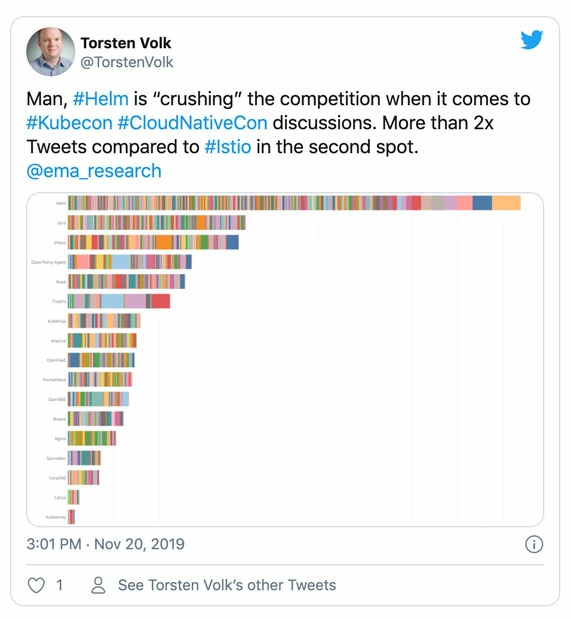 Fast forward to 2019: Istio was the 2nd most tweeted project (behind only Helm) at the conference (h/t to Torsten Volk's data graphs) and enterprises such as the U.S. Air Force and Department of Defense, Intuit, Walmart, Yahoo, Target and Salesforce were describing their deployments. Freddie Mac gave a presentation on its brownfield-to-greenfield journey using Tetrate– the service mesh company comprising key contributors to Istio and Envoy– as its sole provider. Zero-day conferences capturing the overflow of interest in these themes included ServiceMeshCon and EnvoyCon. Bets were cast on both sides over the dominance of Istio vs. Linkerd; too early to call, per tech writer Beth Pariseau, who noted Istio took an early lead with industry backing from Google and IBM, close association with Kubernetes, and first offering of features like mutual TLS and SPIFFE integration.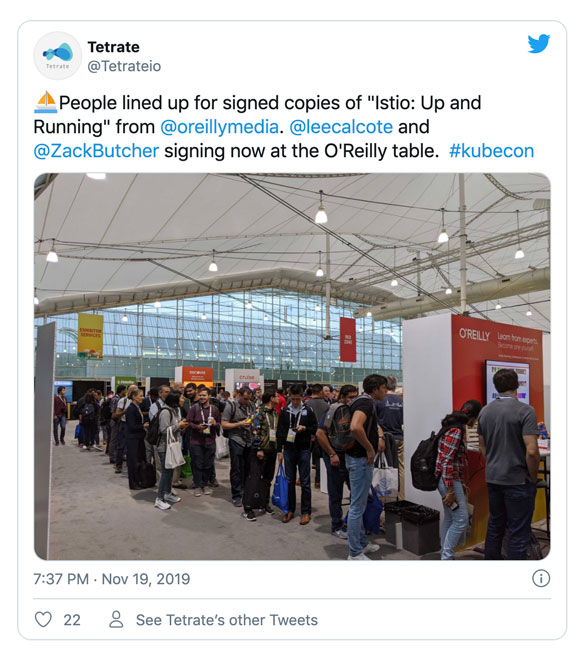 Istio's wide and deep community support and increasing accessibility were also on display at KubeCon. Tetrate eases the path to infrastructure modernization so that enterprises can skirt the complexities of deployment and management. In parallel, DIYers queued up in throngs at KubeCon for signed copies of Istio: Up and Running, by Lee Calcote and Tetrate's Zack Butcher. Step-by-step guides like this one, and the soon-to-be-relased Istio Explained by IBM's Lin Sun, will help usher in a second wave of Istio deployments that we look forward to exploring at future KubeCons.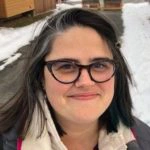 Tevah Platt is a content writer for Tetrate.