Zero Trust at Runtime: An Update on NIST SP 800-207A
Oct 17 2023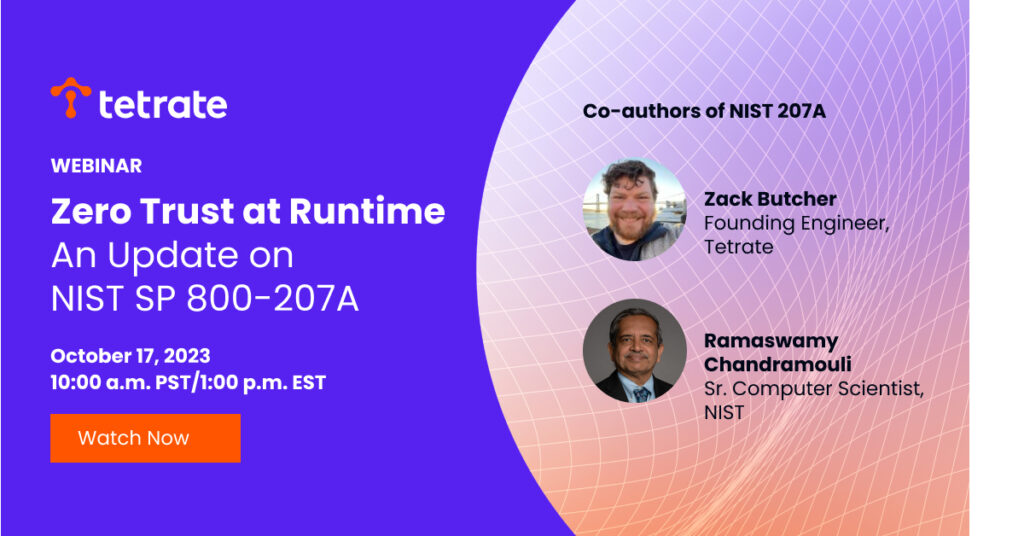 As technology evolves and cyber threats become increasingly sophisticated, staying up-to-date with the latest security standards is imperative for organizations. In this webinar, Zack Butcher and Ramaswamy Chandramouli will provide a comprehensive overview of the recently published NIST SP 800-207A – A Zero Trust Architecture Model for Access Control in Cloud-Native Applications in Multi-Cloud Environments.
This webinar will provide you with a deep understanding of the core principles and objectives of 207A, the rationale behind them and how the guidelines can be applied to your organization now, to enhance its cybersecurity posture. Additionally, Zack will discuss using the service mesh to implement your Zero Trust Architecture (ZTA).
Agenda:
Understanding the zero trust security model and its relevance in cloud-native environments
Overview of NIST SP 800-207 A
Why the service mesh is essential to operationalize 207A
Q&A
Whether you're a cybersecurity professional, compliance officer, DevOps or IT leader, this webinar is designed to equip you with the knowledge and tools necessary to adapt to the changing cybersecurity landscape. Stay ahead of the curve and ensure your organization's security measures align with the latest industry standards.
Watch now
Date and Time:
Oct 17 2023