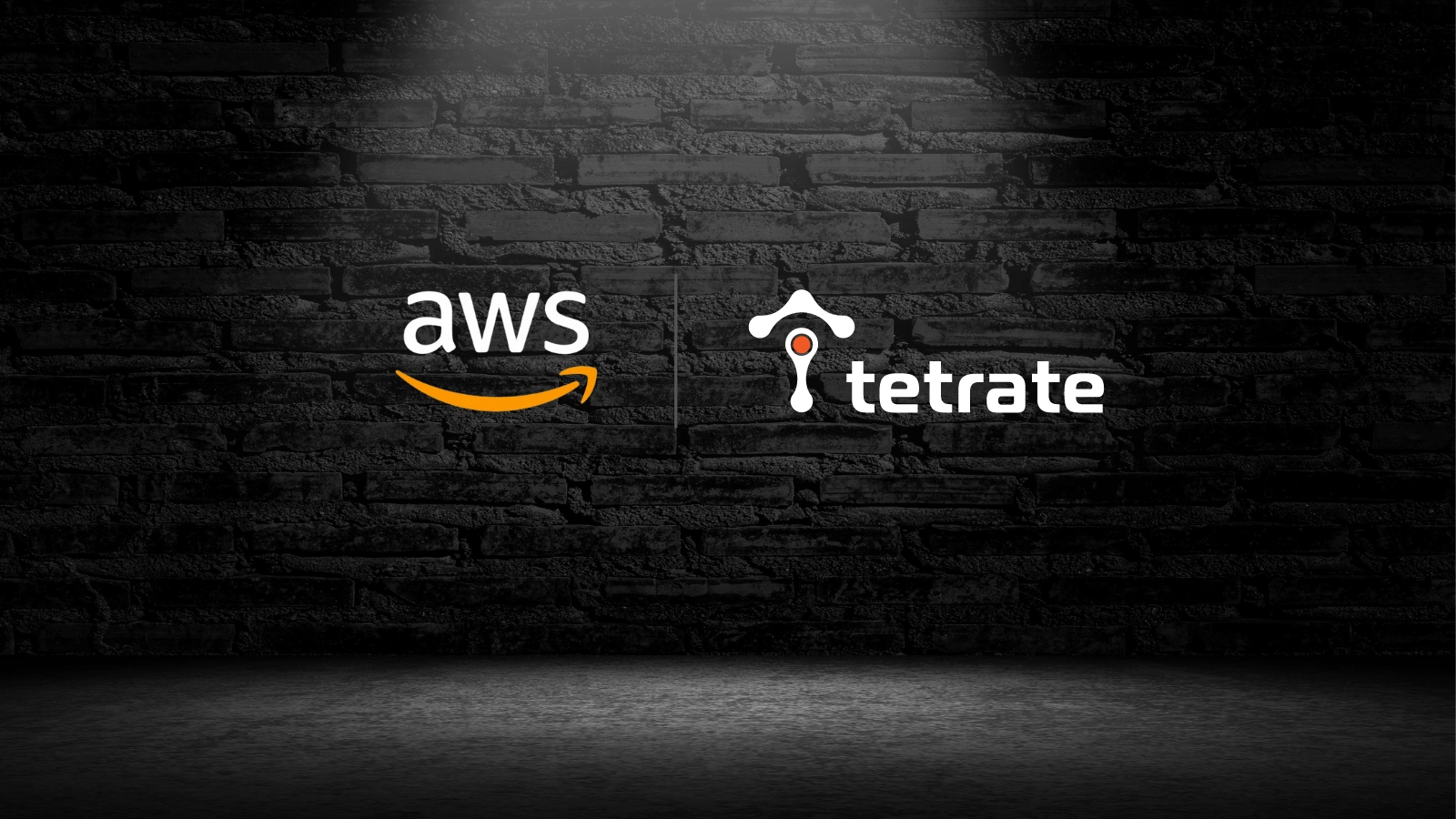 For most organizations, modernizing enterprise applications is a journey. During this journey, it's not uncommon for applications to migrate from datacenters to clouds, VMs to containers, with concerns and requirements spanning from edge to workload and everywhere in between––often all at the same time. Istio, the most widely deployed and de facto standard service mesh, helps enterprises manage application modernization along every step of that journey. And now, Tetrate Istio Subscription (TIS) is available for Amazon customers on the AWS Marketplace, making it the first hardened Istio subscription with enterprise support available there.
In addition to TIS, we are also delighted to announce the immediate availability of Tetrate Service Bridge (TSB) on AWS Marketplace to help manage multiple application environments across edge, clouds, and data centers, in multiple clusters and on any workload––from bare metal to VMs to Kubernetes. 
"Customers have told us that in their application modernization and migration to cloud journey, ensuring application network security and having observability across the various components of their application running in containers, virtual machines whether in their datacenter or in the cloud is very important," says Deepak Singh, VP, Compute Services, AWS. "Tetrate Service Bridge and Tetrate Istio Subscription is now available in AWS Marketplace allowing our customers to connect, secure, and manage applications across clusters, cloud, and data centers. This will speed the application modernization and migration-to-cloud journeys of our customers."
Tetrate Service Bridge is the only edge-to-workload service mesh management platform that provides enterprises with a unified and consistent way to manage and secure services across traditional and modern workloads in a complex, heterogeneous deployment environment. It is built for multi-cluster, multitenancy, and multi-cloud deployments, giving customers consistent baked-in observability, runtime security, and traffic management in any environment. In addition, for platform owners, it can manage the lifecycle of Istio and Envoy on-premises and in the cloud.
The automated and accelerated procurement process for Tetrate's TIS and TSB products via AWS Marketplace ensures fast time-to-value for customers leveraging Tetrate solutions to gain security, business agility, and business continuity across their applications in AWS and hybrid environments.
Tetrate's listing in the AWS Marketplace is the next step in a multi-year collaboration between AWS and Tetrate to enable acceleration, security, and cost optimization of our customers' cloud adoption. As part of this collaboration, we work closely with the AWS services teams to help shape products before launch and to participate as launch partners for AWS CloudMap, AWS AppMesh, Amazon EKS Distro, Amazon ECS Anywhere, and Amazon EKS Anywhere.  

Visit https://tetrate.io/aws/ to request a demo.