Overview
Tetrate is excited to be participating in Cloud Native Security Con (CNSC) North America 2023. At this year's event, we are thrilled to be a Diamond sponsor and present the keynote on February 1 at 9:50 a.m. PST along with several other sessions.
Be sure to stop by and see us during CNSC from February 1-2, 2023 to learn from and connect with the team here at Tetrate.io. Drop by our booth to get a demo, pick up some swag and enter to win fun prizes including Starbucks cards!
From Google to NIST — The future of cloud native security
Get the latest scoop on cloud native security best practices, practical how-tos, and real-life examples from creators of the NIST microservices standards.
In this talk, Zack Butcher from Tetrate will dive into the driving forces behind the new standards of microservices security, how the standards are evolving, and what you must know about projects such as Istio & Envoy to get ahead of the curve.
Identity Based Segmentation for a ZTA
Zero Trust is all about replacing implicit trust based on the network — traditional perimeter security and an "access is authorization" model — with explicit trust based on identity and runtime authorization. This means applications must authenticate and authorize service communication in addition to end users. This gives rise to patterns like identity aware proxies and the service mesh for enforcing access.
We'll discuss a quick-and-easy definition for what a "zero trust architecture" is and discuss how a common use case — application communication from cloud to prem through a DMZ — can be simplified with identity aware proxies (and policy!), leading to organizational agility.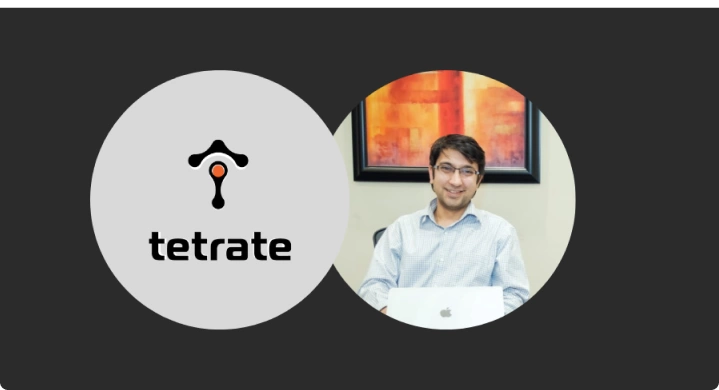 Meet Us Face-to-Face
The Tetrate team of experts and engineers will be available for a demo and discuss how our product accelerates Security, Platform and Ops team success. Meet with Varun Talwar, Tetrate Co-founder and creator of Istio, to discuss the latest cloud-native technologies to help you achieve zero trust security.
If you would like a 1:1 with Varun, schedule a meeting in advance.
After Hours Wind Down with Tetrate
Feb 1, 2023
The Sheraton Hotel, 1400 Sixth Avenue, Seattle, WA
Jefferson Room, 4th Floor
Wind down after Day 1. Join us from 5:30 – 8:00 pm the Tetrate team and other Service Mesh thought leaders including Kelsey Hightower and Matt Klein. Our event is located at The Sheraton Grand Hotel in the Jefferson Room, 4th floor.
Don't miss out on this opportunity to engage in an AMA with Varun Talwar, Kelsey Hightower, Matt Klein and the rest of the Tetrate team!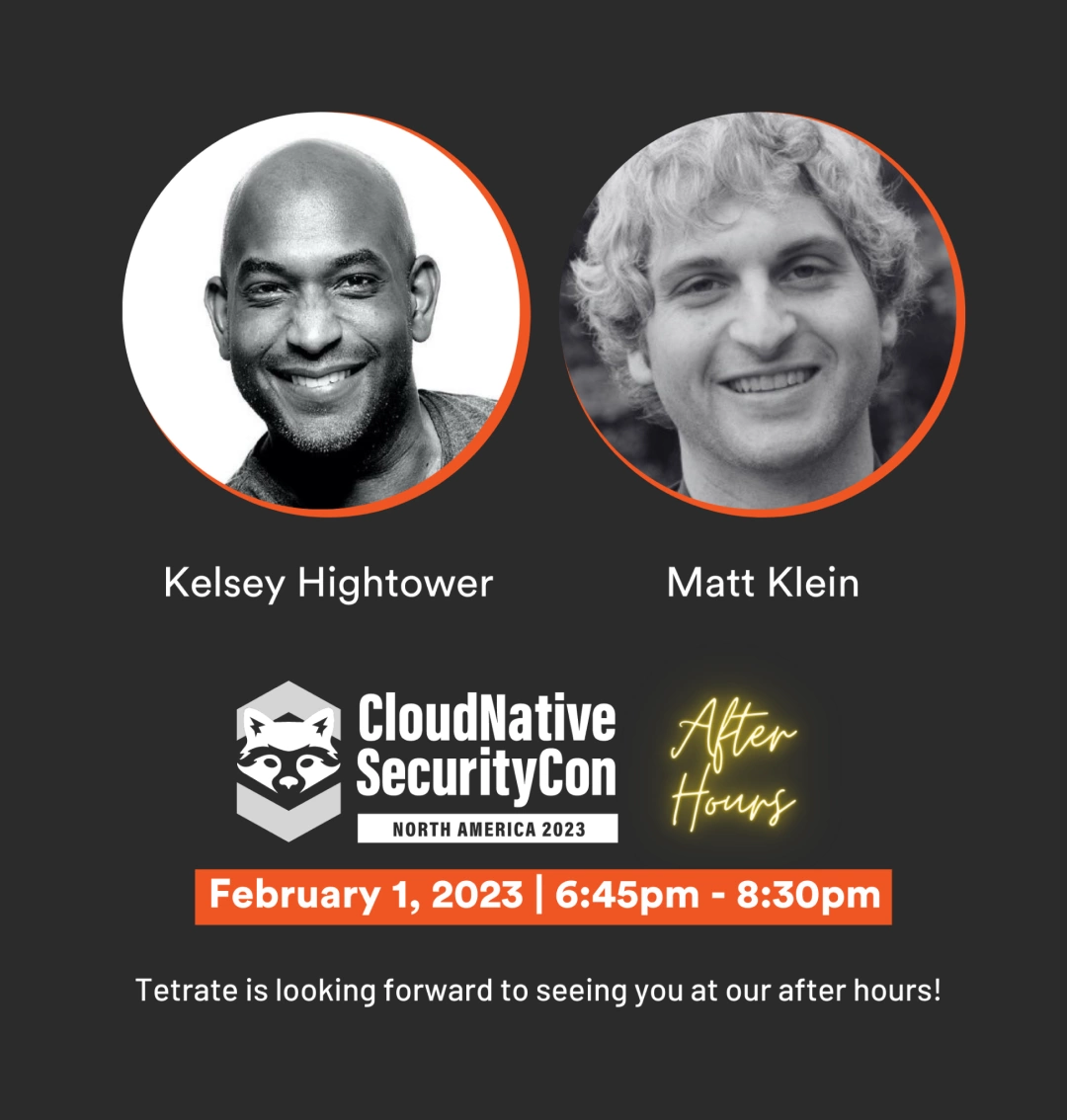 We are Hiring!
If you are passionate about cloud native technologies like containers, K8s, Istio, Envoy Proxy, GraphQL, eBPF, serverless functions, and more, then Tetrate.io is the place for you! Be sure to check out the Careers page, or chat with us in person!