Security, Resilience, and Performance in Digital and Contactless Payments: A fintech roundtable
Registrations have closed.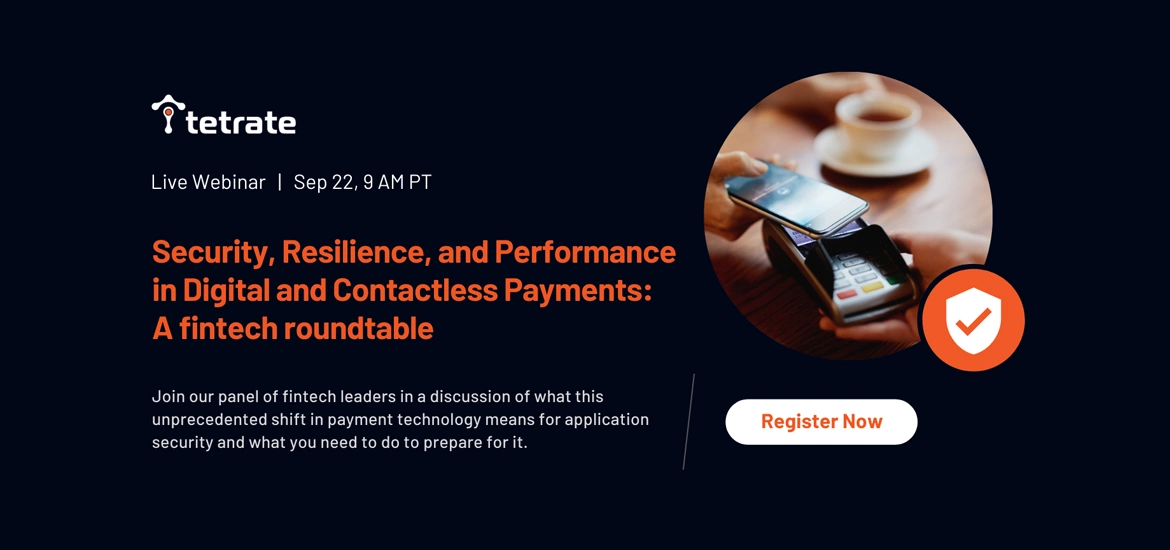 Contactless payments have finally arrived. Accelerated by the pandemic, contactless mobile payments are expected to exceed half of all smartphone users in the US by 2025, despite cost and security concerns.
Join our panel of fintech leaders in a discussion of what this unprecedented shift in payment technology means for application security and what you need to do to prepare for it.
Watch Now:
https://tetrate-io.zoom.us/webinar/