Secure multi-cluster and multi-tenant cloud native applications with Mirantis and Tetrate.
Registrations have closed.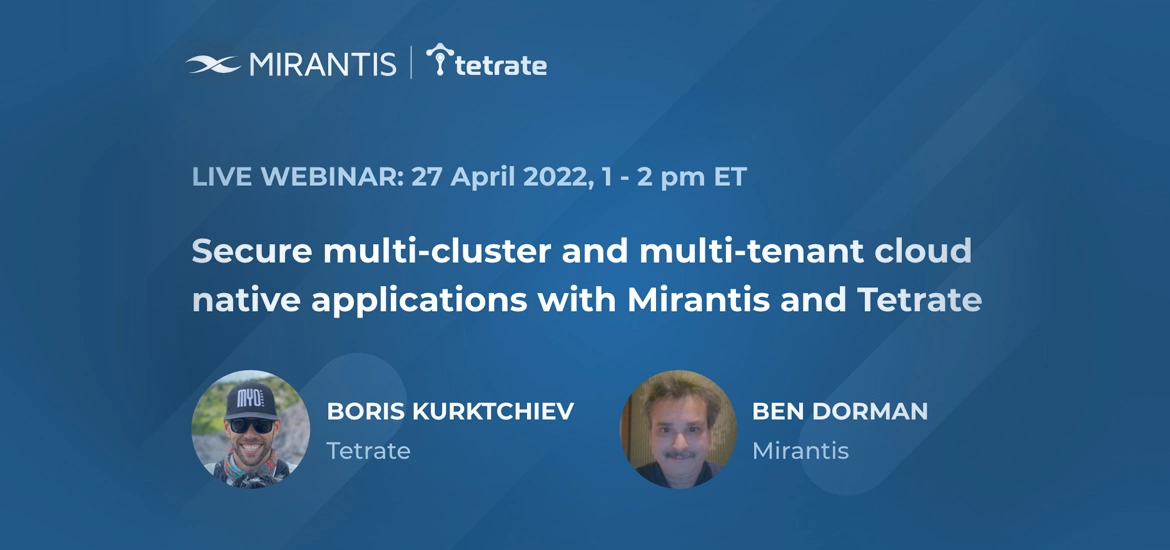 Container and Kubernetes adoption at enterprises have skyrocketed as part of the emergence of cloud-native technologies. Typically, enterprises will have multiple Kubernetes clusters to avoid service outages and to manage security issues and other concerns. As the number of microservices and mesh deployments grows, we need a tool to manage traffic between services efficiently.
Tetrate Service Bridge built on Istio and Envoy gives you fine-grained control of application traffic. Give application teams the tools they need to manage their services without stepping on each other's toes. Reduce the risk of accidental misconfiguration or malicious attack by limiting access to only the resources each team needs. Maintain agility while ensuring security across your organization by enforcing consistent global policies while delegating control to individual app teams.
Take security concerns out of the application code stack and put them in the application networking platform where they belong. Give your security team centralized control of policy for all your applications.
Reasons to join us
Rremaining cloud-agnostic with the use of Mirantis container cloud
Efficiently managing multi-cluster, multi-mesh, and multi-cloud deployments
Learning how Tetrate can manage application failover across multiple clusters, on-premises, on public cloud providers, or across clouds
Watch Now
https://info.mirantis.com/mirantis-tetrate-webinar