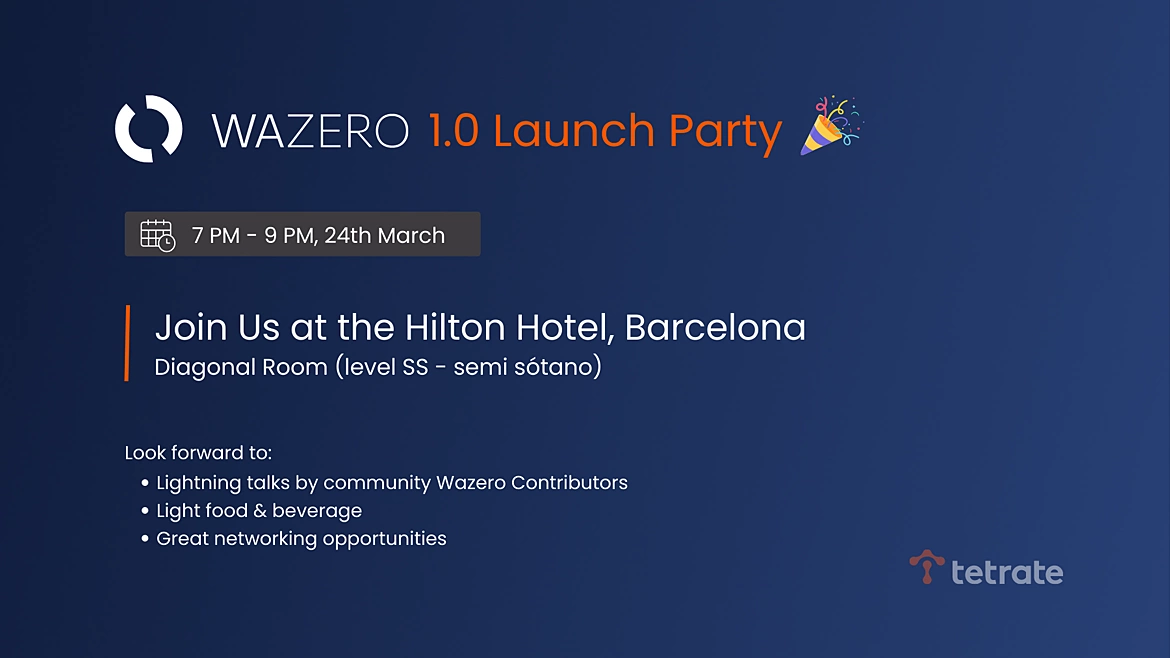 Wazero 1.0 Launch Party!
43
43 people viewed this event.
Are you attending Wasm I/O, or do you happen to be in Barcelona on Friday, March 24?
If you are interested in WebAssembly and want to learn more about integrating Wasm into your applications, come and join us for our super-special Wazero 1.0 Launch Party!
Developers can now run Go programs directly in the browser without additional dependencies or plugins with Wazero. Whether you are a seasoned Go developer or just starting, this Meetup is the perfect opportunity to learn more about Wazero, its capabilities, and its benefits for Go Developers.
Celebrate the first major release of Wazero (https://wazero.io), the zero-dependency WebAssembly runtime for Go developers.
Enjoy excellent lightning talks by our Wazero Contributors
Share a drink and snack with us
Network with the Wazero team and other community members!
Lightning talks to look forward to:
Wazero: History and 1.0+ by Takeshi Yoneda (Founder of Wazero and Software Engineer @ Tetrate)
Type safe and memory-safe FFI with Wazero and Go generics + WASI in Golang by Achille Roussel and Julien Fabre (Stealth Rocket)
Wazero implementation in Scale Functions by Dan Phillips (Loophole Labs)
dFunctions backed by Wazero! by Samy Fodil (Taubyte)
Capsule, a WASM runner for HTTP, NATS & MQTT services by Philippe CHARRIERE (GitLab)
Time
Fri, March 24, 2023, 7:00 PM – 9:00 PM CET
Location
Hilton Barcelona 589 Avinguda Diagonal #591 08014 Barcelona Spain