Zero Trust with a Service Mesh
Registrations have closed.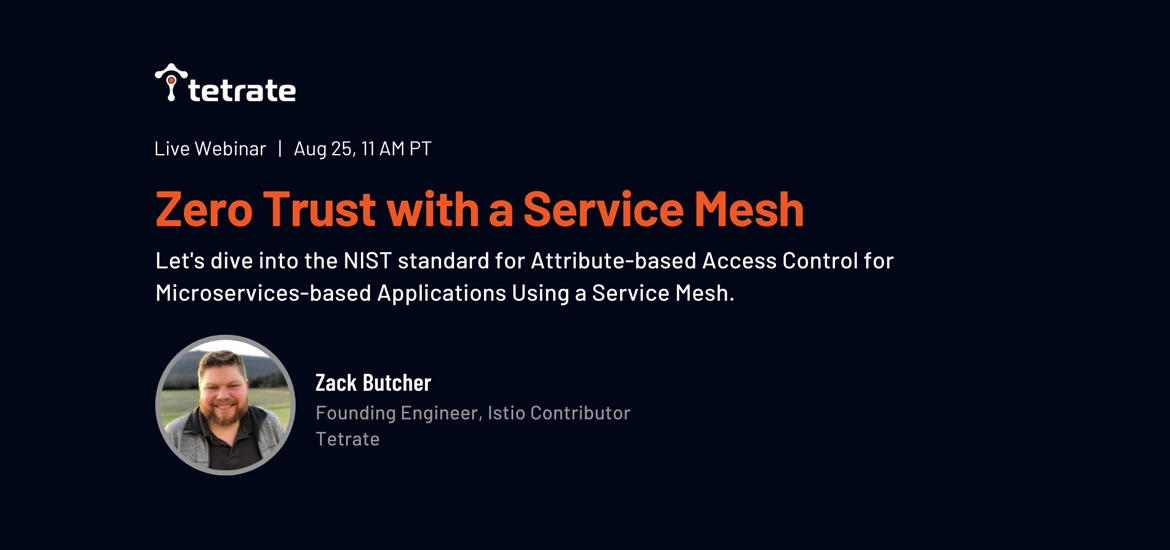 Let's dive into the NIST standard for Attribute-based Access Control for Microservices-based Applications Using a Service Mesh. SP 800-204B, co-authored by Tetrate's Zack Butcher, has just been finalized & published. It builds on the idea of the mesh as both a security kernel and a reference monitor. The key take-away is the recommendation that a mesh should be used to enforce service-to-service authentication and authorization, as well as end-user-to-application-resource authentication and authorization, on behalf of applications deployed in the mesh. These are the primary runtime components of a ZTA.
In this webinar we will cover basic, but important security and configuration guidelines for mesh installation; access control with ABAC and NGAC; and how to deploy auth in a mesh to make your overall system more reliable, efficient, and secure.
Register Now:
https://tetr8.io/zt-webinar