Kubecon Conference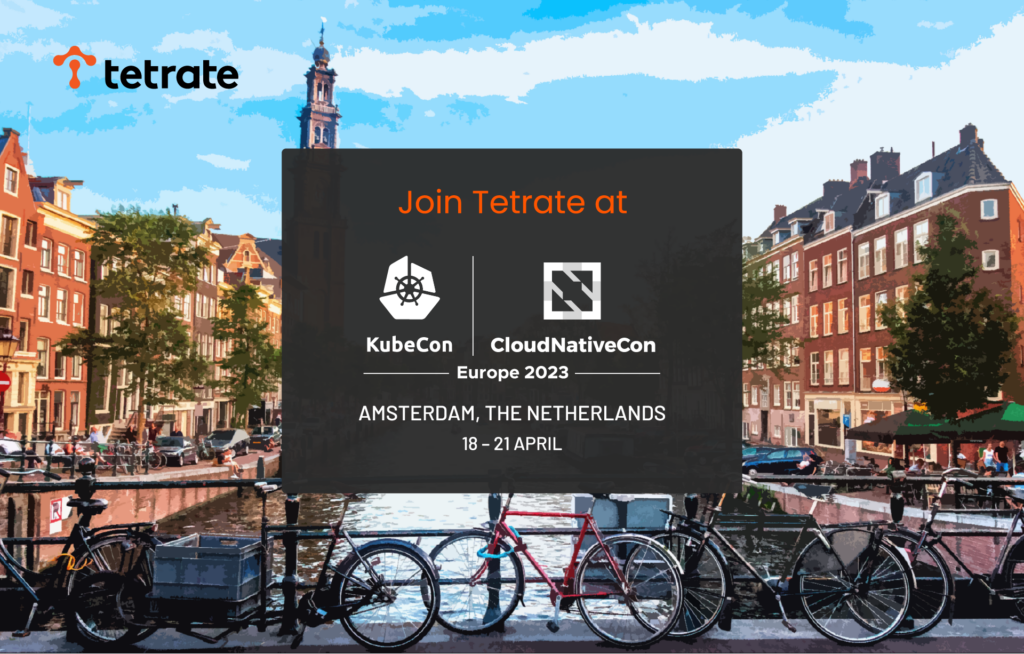 Tetrate is excited to be participating at KubeCon + CloudNativeCon Europe 2023 from April 19 – 21, 2023 in Amsterdam, The Netherlands. The Cloud Native Computing Foundation's flagship conference gathers adopters and technologists from leading open source and cloud native communities. Be sure to stop by our Booth #S98 to learn from and connect with our onsite team!
Request a meeting
The Tetrate team of experts and engineers will be available for a demo and discuss how our Application Connectivity and Security platform can support your application networking needs.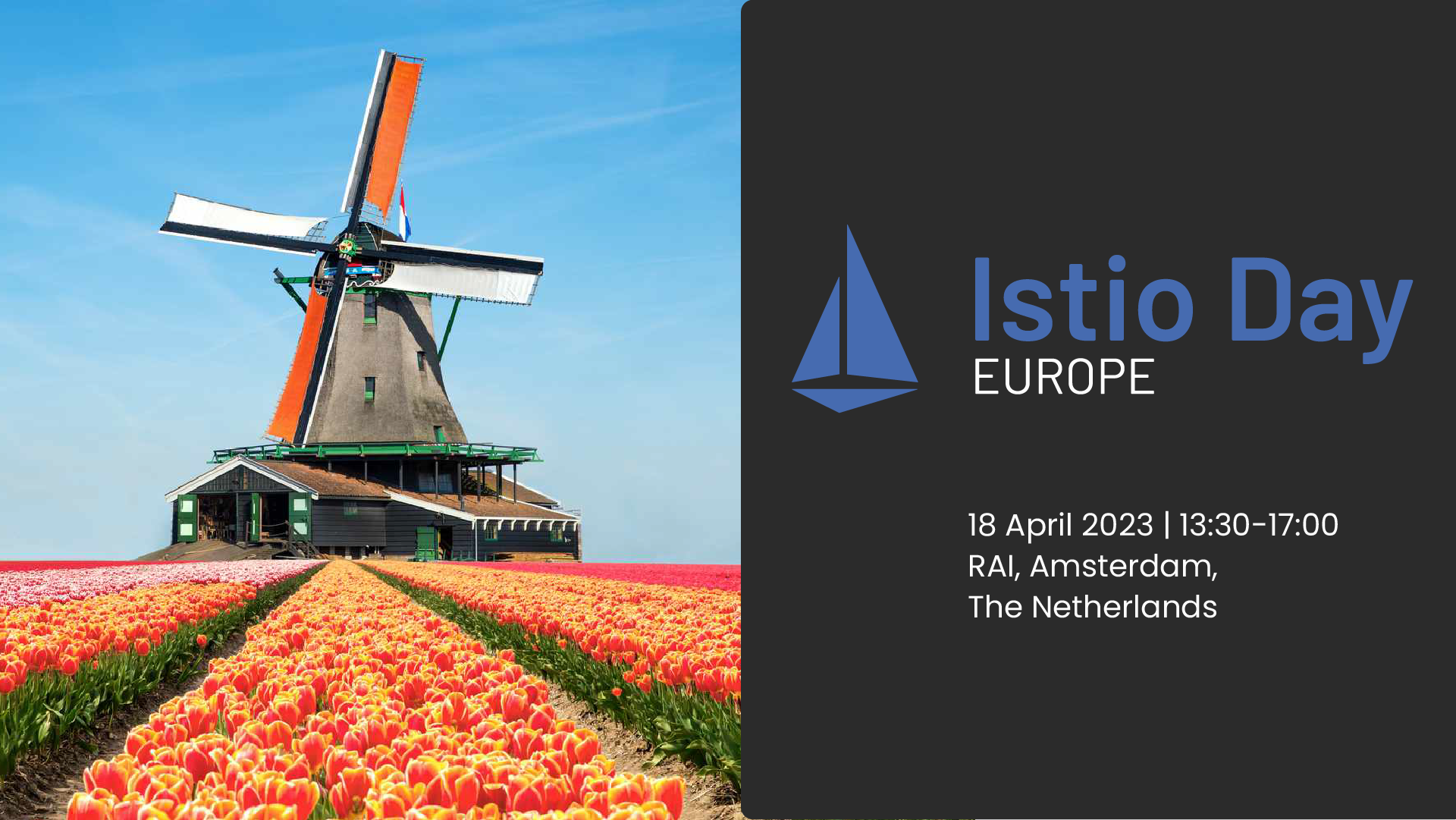 Istio Day
Tetrate is thrilled to be the platinum sponsor of Istio Day Europe 2023, taking place on April 18th. This event provides a deep dive into open source Istio – the industry's most popular service mesh. Industry experts and project maintainers from across the ecosystem will deliver thought leadership, lessons learned and actionable insight from deploying Istio in production as well as provide hands-on training and tutorials. This is a great way to deepen your understanding of the service mesh and the value it can bring to your organization.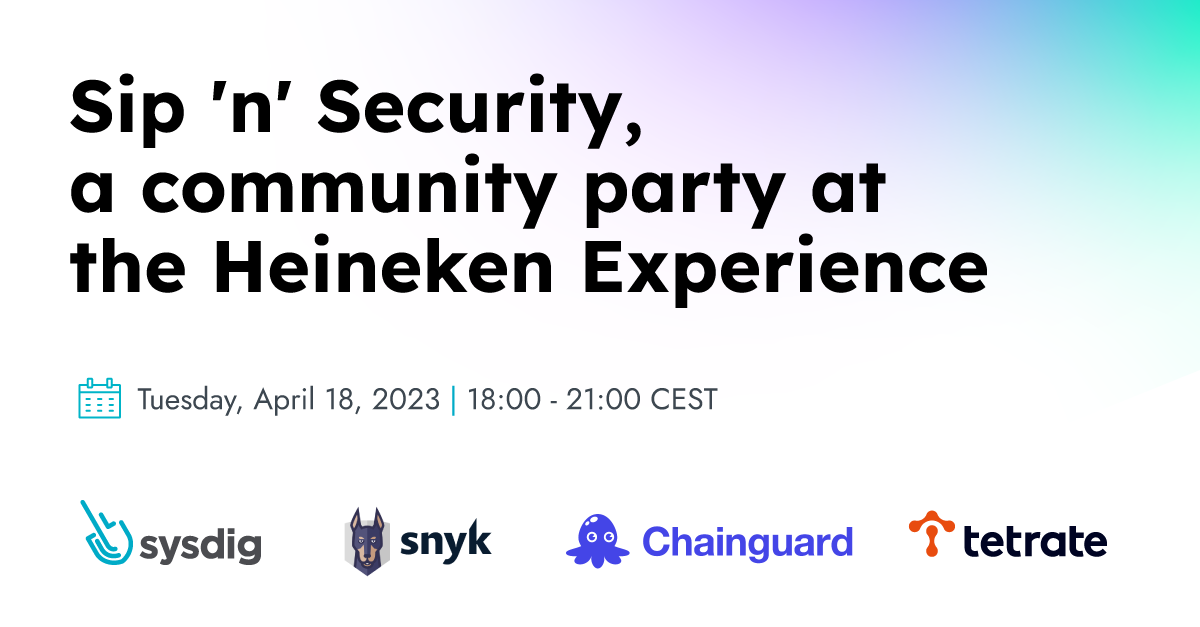 After Hours
Tetrate is partnering with Sysdig, Snyk and Chainguard to host an amazing evening of networking at the Heineken Experience after hours party on Tuesday, April 18th from 18:00 – 21:00. The event will be located at the Heineken Brewery, Stadhouderskade 78, 1072AE, Amsterdam, The Netherlands.
Enjoy great food and beverage as well as provocative presentations by leading open source security vendors. Zack Butcher, Tetrate founding Engineer, will also be on hand discuss the updated Service Mesh Handbook.