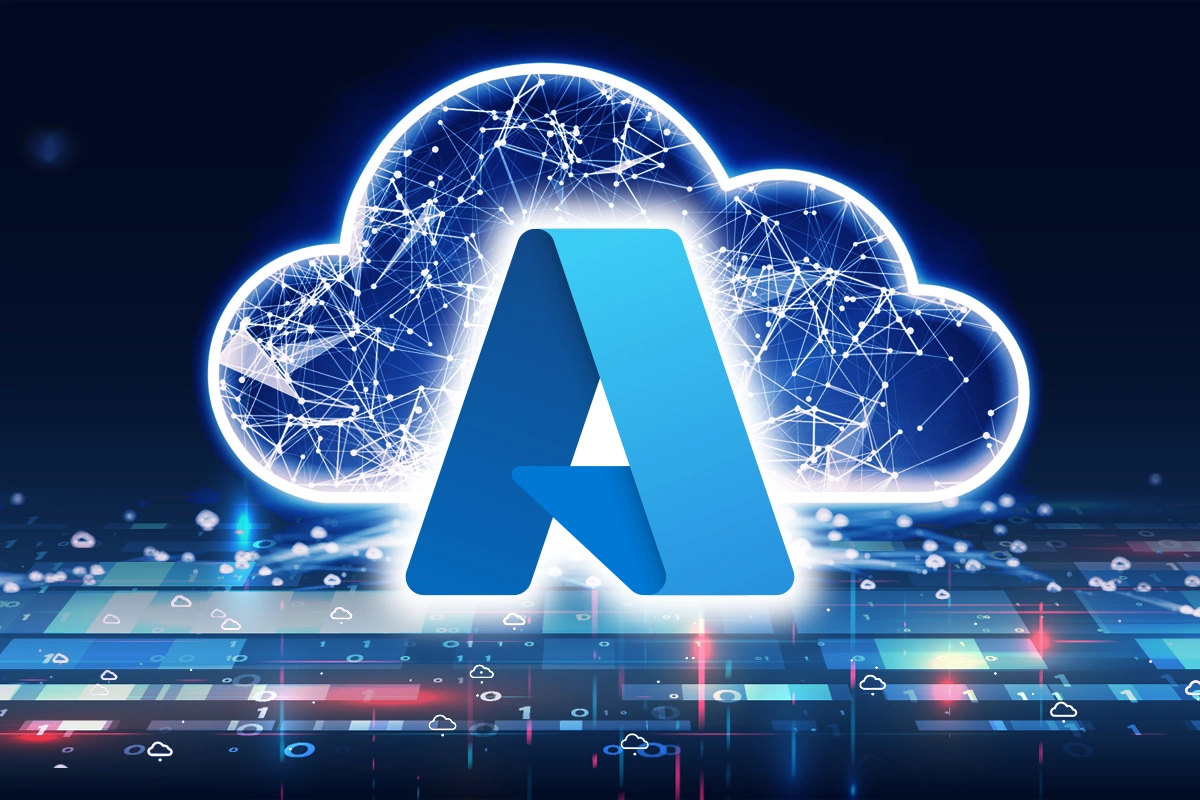 Background
Rooted in open source, Tetrate was founded to solve the application networking and security challenges created by modern computing so enterprises can innovate with speed and safety in hybrid and multi cloud environments. As applications evolve into collections of decentralized microservices, monitoring and managing the network communications and security among those myriad services becomes challenging. This is why some of the largest financial institutions, governments and other enterprises rely on Tetrate to deliver modern application networking and security.
Tetrate and Azure Partnership
Tetrate and Azure partner together to solve mission critical problems in the cloud for shared customers. To support this effort, the two companies have developed integrations spanning multiple technologies. Since there are a multitude of Tetrate customers deploying various types of applications on Azure, we have built integrations to solve a variety of customer scenarios and configurations.
Keep reading to learn more about Tetrate's Azure Marketplace offerings, supported products, and the technologies that are validated, maintained, and supported by both vendors. Our shared customers typically run mission critical applications for their businesses.
Tetrate on the Azure Marketplace
Tetrate Service Bridge (TSB) and Tetrate Istio Distro are now available on Azure Marketplace.
Tetrate Istio Distro (TID) enables customers to deploy supported versions of Istio on new or existing AKS clusters efficiently through either the console or command line. The Azure Container Marketplace allows users to select a TID version and create an AKS cluster with pre-installed Istio in just a few clicks. TID can also be deployed to an existing cluster from the Marketplace. TID is free, with enterprise support and FIPS-compatible builds available from Tetrate when needed.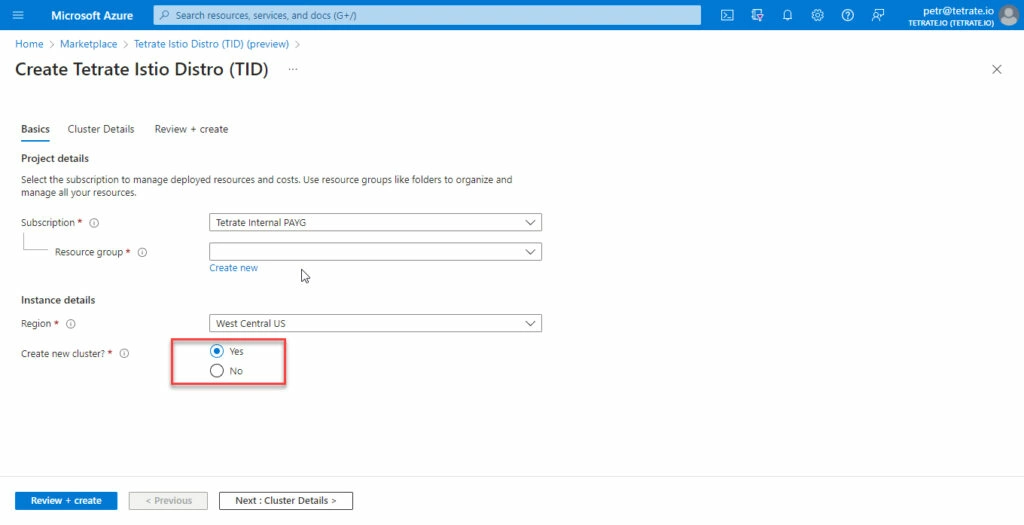 Tetrate Service Bridge is a service mesh management plane designed to sit on top of your infrastructure and provide you with a single place to manage and configure networking, security and observability for your entire mesh-managed environment. TSB is available on Azure and other platforms. Customers can purchase and deploy TSB directly from the Azure Marketplace without leaving the Azure portal. Tetrate tests every TID and TSB release on all supported AKS versions. Azure Linux based AKS hosts (CBL stands for Common Base Linux) are also tested and supported.
"With Azure Linux, customers see benefit from the value of having a secure, performant and fully native AKS container host. Microsoft controls the supply chain for Azure Linux end to end, resulting in a more streamlined image tailored and optimized for AKS. Azure Linux provides a consistent k8s experience throughout the developer and production lifecycle coupled with the level of support you expect from Microsoft.

Our collaboration with Tetrate has provided invaluable feedback on the product and enabled us to deliver Azure Linux to meet our mutual customers' needs. We look forward to the continued partnership as we bring new enhancements to Azure Linux in the future.

Jim Perrin, Principal PM, Azure Linux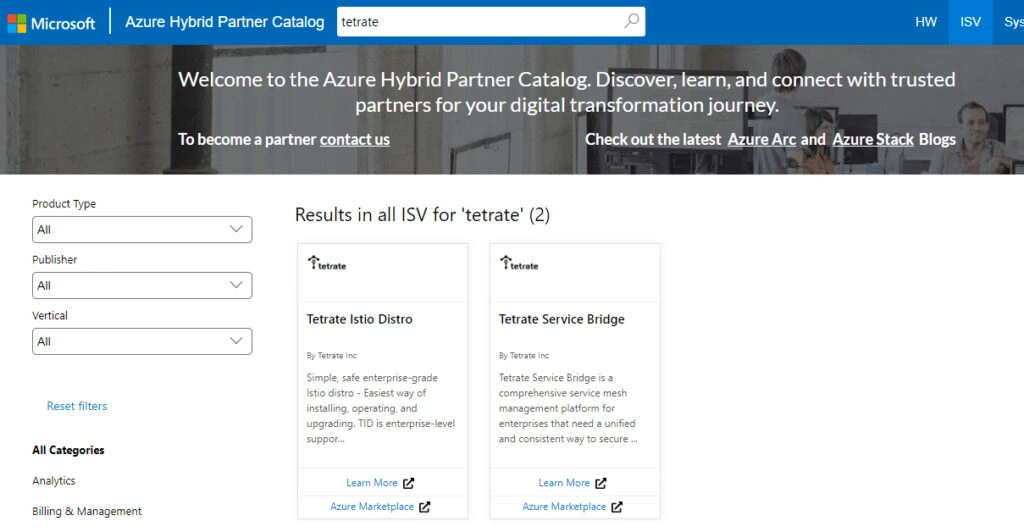 Most Tetrate customers now run their workloads in hybrid environments. TSB works on a variety of platforms, including AKS on Azure Stack HCI (hyper converged infrastructure). Since the beginning, TSB and TID have been validated on AKS on Azure Stack HCI. Enabling on-premises and cloud workloads to communicate in a secure, manageable and monitored manner makes this platform function smoothly today, tomorrow and into the future.
Tetrate's collaboration with Azure has been exceptionally useful to our shared customers. Azure provides a number of options for customers to deploy enterprise applications, including AKS, AKS on Azure Stack HCI, and AKS running on Azure Linux OS. Tetrate's products are available on all of these platforms and can be deployed directly from Azure Marketplace. Tetrate also provides Tetrate Istio Subscription (TIS), which gives customers access to top industry experts as well as the ability to deploy FIPS-compliant versions of Istio.
What's Next
Tetrate Istio Distro is available for free on the Azure Marketplace. You can learn more about TSB here, and contact us for a quick demo. Contact us if you want to subscribe to Tetrate Istio support or if you need to deploy FIPS-compliant builds of Istio and Envoy.