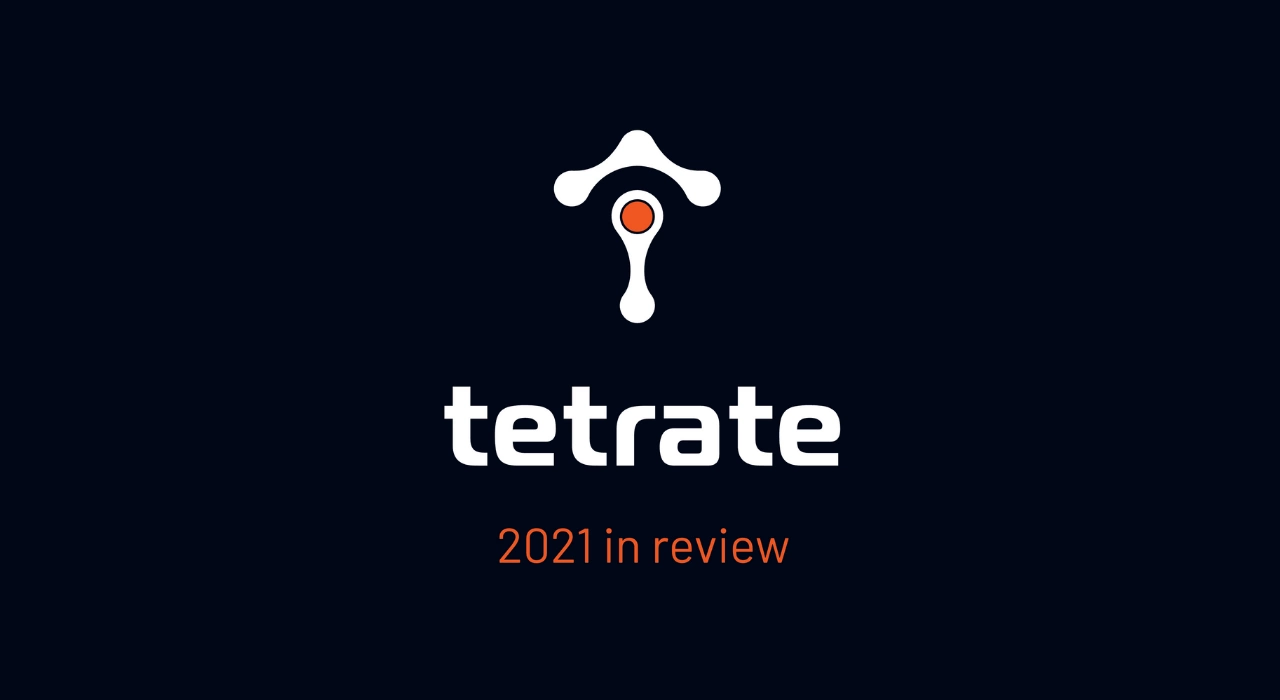 As we shift into 2022, we'd like to share some of the highlights and milestones Tetrate has reached in 2021 with your support. Since its founding in March 2018, Tetrate has been growing its capacity to fulfill what it set out to do– to reimagine application networking. This, our fourth year, was bookended by our Series B fundraising round led by Sapphire Ventures and our recent designation as a Gartner Cool Vendor for Cloud Computing. Here's a snapshot of top company milestones we accomplished together in 2021:
Tetrate 2021 – Highlights and milestones
Series B financing
Tetrate raised $40M in Series B financing, led by Sapphire Ventures, with participation from Scale Venture Partners, NTTVC, and previous investors, Dell Technologies Capital, Intel Capital, 8VC, and Samsung NEXT.
Partnered with NIST
Tetrate partnered with NIST to present its second annual multi-cloud conference with NIST, where security leaders in government and industry shared best practices, demonstrations and real-world use cases that leverage service mesh to deliver Zero Trust Architecture (ZTA) and accelerate DevSecOps across multi-cloud. Tetrate also continued collaborations with NIST to implement Next Generation Access Control in Tetrate Service Bridge and to define zero trust security standards for microservices. The third annual conference will be Jan. 26-27, 2022.
Open Source – Contributor to Istio and Envoy
In Open Source, Tetrate remained a top contributor to Istio and Envoy and is a lead supporter of the Apache SkyWalking APM & observability platform. Tetrate was the #1 company contributor to Envoy (by commits), and made notable contributions to Wasm extension features, the SPIFFE compliant TLS certificate verification function, and the Proxy-Wasm C++ host project. We also released the Func-e CLI (previously known as GetEnvoy) that makes running Envoy easy and allows developers to quickly run different Envoy versions. For Istio, the most popular open source service mesh, Tetrate released the GetMesh CLI as part of the Tetrate Istio Distro, which allows users to get started with Istio and to ensure they are using trusted, supported versions of Istio. Tetrate engineers also helped build the Wasm plugins feature announced in alpha version in Istio 1.12.
Tetrate flagship product
Tetrate enhanced its flagship product, Tetrate Service Bridge: TSB abstracts multiple computes (VMs, k8s, Cloud) across multiple clusters allowing enterprises to control, secure, and observe their applications using one very sexy management plane. The latest release featured API management– it integrates the API Gateway and service mesh into one application connectivity platform– and offers a hosted version of the management plane so customers can just bring their compute clusters. Under the hood, TSB is powered by technologies that are production grade and operate at scale, like Envoy, Istio, SkyWalking, Zipkin, and Next Generation Access Control.
Open source support
Tetrate supported the open source community worldwide and continued to make education of community and project users a core responsibility. In 2021, we created Tetrate Academy, offering the acclaimed free courses Istio Fundamentals and Envoy Fundamentals, as well as the Certified Istio Administrator by Tetrate (CIAT) certification exam. We organized scores of webinars (including the YouTube live streamed Istio Weekly and Istio Big Talks streaming from China on Bilibili), sponsored KubeCon, EnvoyCon NA, IstioCon, and Cloud Native Wasm Day, and co-hosted a conference with NIST, as well as live and virtual meetups around the world.
Expand the company's presence in the APAC region
Tetrate expanded to APAC with offices that opened in Singapore in July and India in December.
Partnership with AWS
Tetrate expanded its partnership with AWS, joining the AWS ISV Accelerate program and placing its products on Amazon Marketplace. Tetrate now works with Amazon EKS and EKS Anywhere to bring seamless connectivity and management to Kubernetes applications both on-premises and in the cloud.
Tetrate customers
Tetrate's team, customer count, and revenue all doubled in 2021! Our team count crossed 100, with hires across functions: mostly in engineering and customer experience but also in product, marketing, and business experience teams. We have an all-star, globally distributed team devoted to customers, technical excellence, open source, and each other. Tetrate worked with stellar advisors, old and new customers, and partners who bolstered and shared in our growth and success.
Gartner Cool Vendor
Tetrate was selected as a Gartner Cool Vendor for Cloud Computing. Gartner reported Tetrate was selected because it provides a service mesh solution across multicloud environments to deliver comprehensive application connectivity, security, observability, and reliability—all from one platform layer. "Its market differentiation stems from its unified mesh capabilities, multicloud support, flexible operational model, and commitment to open source."
Thanks to our community for being a part of this journey and for joining us for all we look forward to in 2022!!! And hey! We're hiring!