Getting Started with the Service Mesh
Sep 12 2023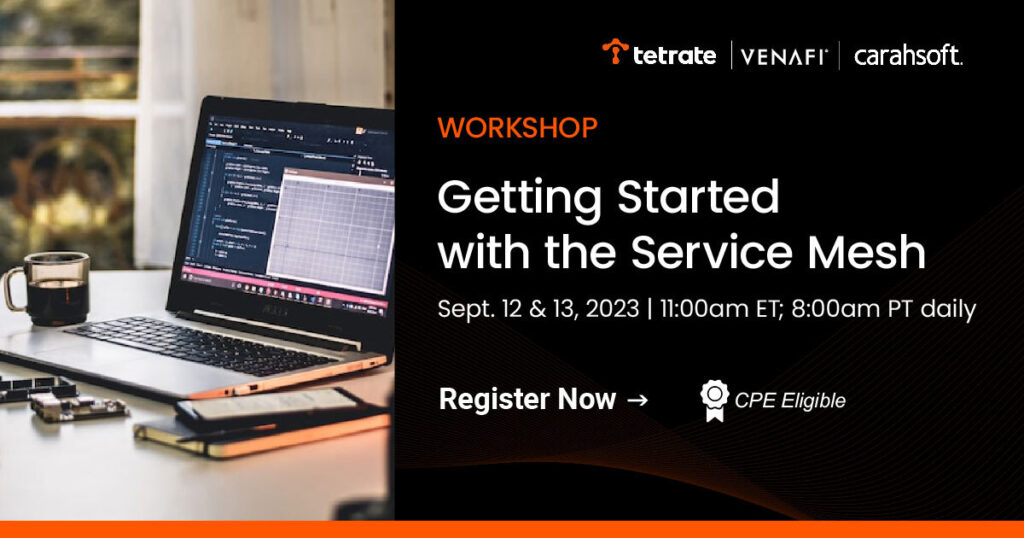 Join Tetrate and Venafi for a hands-on workshop focused on service mesh fundamentals and how this form of architecture addresses the issues of security, observability, traffic management and high availability for microservices-based applications.
Whether you are a developer, DevOps engineer, or an IT or Security professional, this workshop is designed to equip you with the foundational knowledge and core concepts of service meshes including sidecars, data plane, control plane, observability and more.
Attend the two-part workshop to learn:
Service mesh fundamentals
An introduction to open source Istio
How to set up, observe and manage Istio
Register now to learn how Tetrate and Venafi can help you enhance your service mesh skills to improve your agency's cybersecurity posture.
Register for event
Date and Time:
Sep 12 2023 | 11:00am ET
Sep 13 2023