Download your free copy
Gain Insights Into The State of the Service Mesh Market
Modern applications are a set of interconnected services deployed as containers on multiple clusters and, at times, in multi-cloud and hybrid cloud environments. The traditional model of networking and security via hard-coded libraries, custom gateways, load balancers, and monolithic API gateways impede agility and put security and business continuity at risk.
Service mesh is entering the mainstream as a solution for securing, connecting, and managing today's distributed, dynamic applications.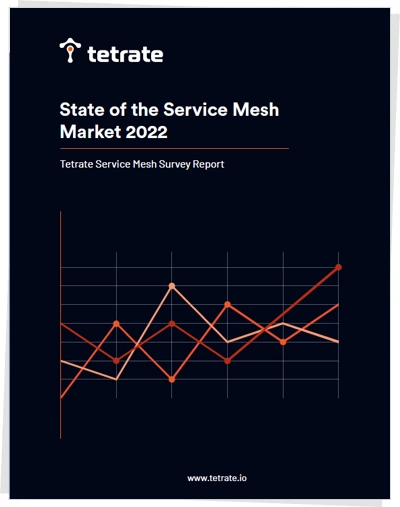 Tetrate surveyed over 150 IT professionals to shed light on trends in service mesh adoption.
Read our survey report for important insights into the state of the growing service mesh market.
Let's get in touch
For more information or a demo request, just drop us a message.