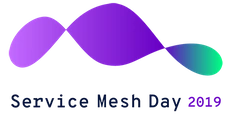 Tetrate's vision is not only to provide best-in-breed service mesh technology to manage microservices in a cloud-native world, but to share the vast experience of our management team and open source network to enable others to understand and adopt service mesh to accelerate digital transformation. This was the motivation behind our decision to put together and host the first-ever industry conference dedicated to service mesh technology – Service Mesh Day 2019.
Tetrate was proud to host over 260 attendees at Service Mesh Day 2019. Attendees and speakers hailed from a variety of industries but as a group agreed that microservices are now a fundamental piece of enterprise software.
Service Mesh Day
Service Mesh Day 2019 was held at the Fairmont Hotel in San Francisco on March 28 and 29, and brought together open source experts, cloud providers, customers and industry influencers to explore the use of service mesh technology in enterprise environments. We were honored to be supported in the inaugural event by the likes of Google, Juniper Networks, Capital One, and open source foundations including Cloud Native Computing Foundation, Cloud Foundry, OpenStack and ONF.
Day one kicked off with a full day of workshops, lightning talks, and service mesh architect office hours, allowing guests to gain first-hand experience with service mesh and its necessity to the modern enterprise. On day two, Tetrate's very own Varun Talwar (CEO and Istio Creator), along with Matt Klein (Lyft software engineer and Envoy creator) will headline a full day of sessions on the future of service mesh and how service mesh can be adopted in production environments.
Joining Talwar and Klein were keynote speakers will be Eric A. Brewer, VP infrastructure at Google and professor of computer science at UC Berkeley; and Larry Peterson, CTO, ONF. We will also be welcoming a handful of leading open source and cloud-native experts including Prajakta Joshi, senior product manager at Google Cloud; Louis Ryan, principal engineer at Google and core contributor to Istio and gRPC; Suresh Visvanathan, senior director at Yahoo, Verizon Media; Randy Bias, VP technology and strategy, cloud software at Juniper Networks; and Bernard Golden, VP cloud strategy at Capital One.
Throughout the two-day event, guests had the unique opportunity to interact with and learn from such experts about topics including managing microservices for any app, at any scale, decentralized security controls and the future evolution of service mesh technologies. In a community-based setting, guests will also be encouraged to network with service mesh users and creators who are pioneering the movement and can share invaluable knowledge on their work in shaping the direction of the industry.
As microservices gain traction in the cloud, developers are looking for tools to help manage and secure these services at scale.
Our speakers affirmed the reality that modern applications are no longer confined to the walls of a traditional, hardware-based datacenter. But as they embrace the omnipresent cloud, network administrators, SREs, operations teams, and developers are struggling to make increasingly unwieldy, distributed systems manageable.
Pioneers like Google and Lyft (with their open source projects Istio and Envoy respectively) are starting to address the problem of how to manage hyper-agile web services. Zack Butcher (formerly of Google, now principal engineer at Tetrate, and a core Istio contributor), led a hands-on workshop where attendees constructed their own service mesh-based applications.
Throughout the conference, speakers returned often to the question of how to best incorporate mesh into their network. The industry is just beginning to organize their engineering and ops teams around extending the agility that mesh delivers throughout their business. Some teams are injecting mesh-like observability and control into their existing applications (bringing mesh to the brownfield). Others are building containerized services from scratch to enjoy the advantages of mesh (bringing mesh to the greenfield).
Tetrate sees both approaches as part of the reality of the new IT landscape. Our initial product offering addresses large-scale enterprise companies that have significant business value encoded in traditional monolithic apps. GetEnvoy is a set of Envoy distributions pre-bundled for easy installation into the leading OS platforms. These packages remove the fear and frustration of a 'lift-and-shift' strategy for elevating legacy apps from the limits of the lab to the scalability and performance of the cloud.
Additionally, Tetrate introduced Tetrate Q. Tetrate Q is based on the Next Generation Access Control (NGAC) specification developed by the National Institute for Standards and Technology (NIST). Q builds on a mesh and brings security, control, and access automation to granular levels of your application development. By using Q in your implementation on top of the mesh, you gain the ability to abstract those decisions from the business logic in your application and move them to a management console that can be administered by your security experts and network administrators.
GetEnvoy and Tetrate Q are both available today.