Registrations have closed.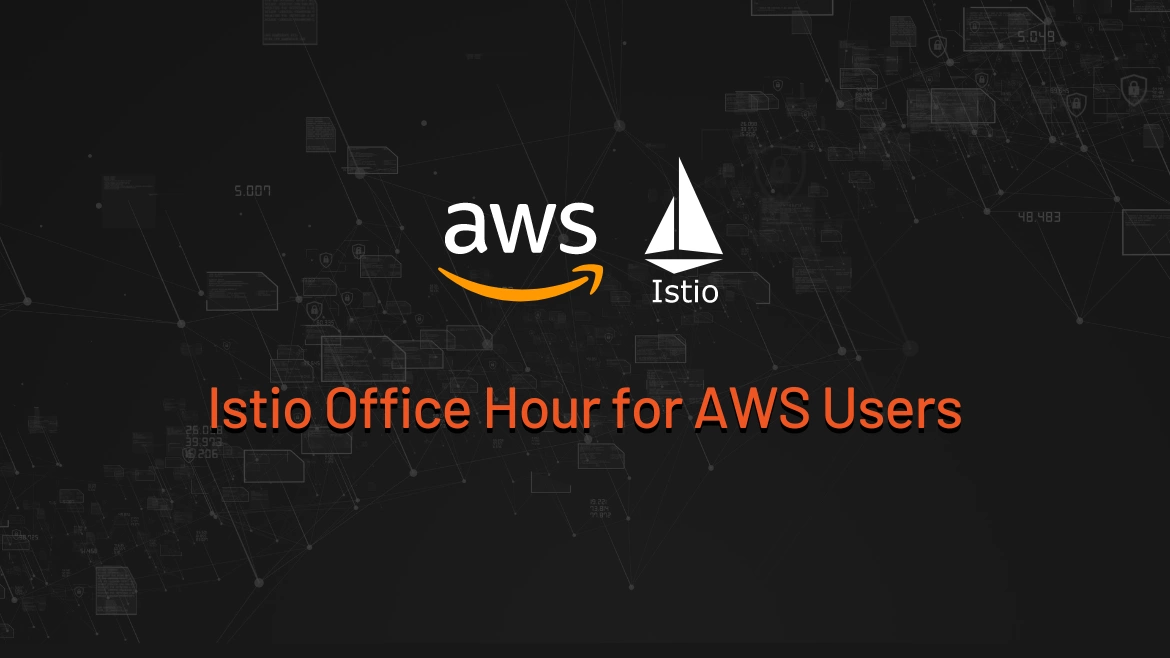 Istio Office Hours for AWS users
434
434 people viewed this event.
The next office hour is at 10 AM PST, March 17, 2023, Friday.
This Office Hour is specifically designed for those working on projects using Istio or using Istio on their AWS infrastructure. Istio experts will be on hand to share their knowledge and experience, covering everything from the basics to the latest advancements in AWS and Istio service mesh.
During this event, you can ask these experts questions about best practices, your architecture, and any other concerns related to service mesh. By registering for this, you will get access to uninterrupted 1:1 time with our engineers that will be used to focus on your architecture and answer your queries.
Please note that this event has limited availability, and we will use a first-come, first-serve approach to book spots. So, don't wait to register your interest!
We look forward to seeing you at Istio office hours for AWS users. If you have any questions or concerns, please don't hesitate to reach out.
Time
10 AM PST
Additional Details
Event Zone Text - Pacific Time