Simplify Kubernetes and MultiCloud Complexity with the Service Mesh
Dec 06 2023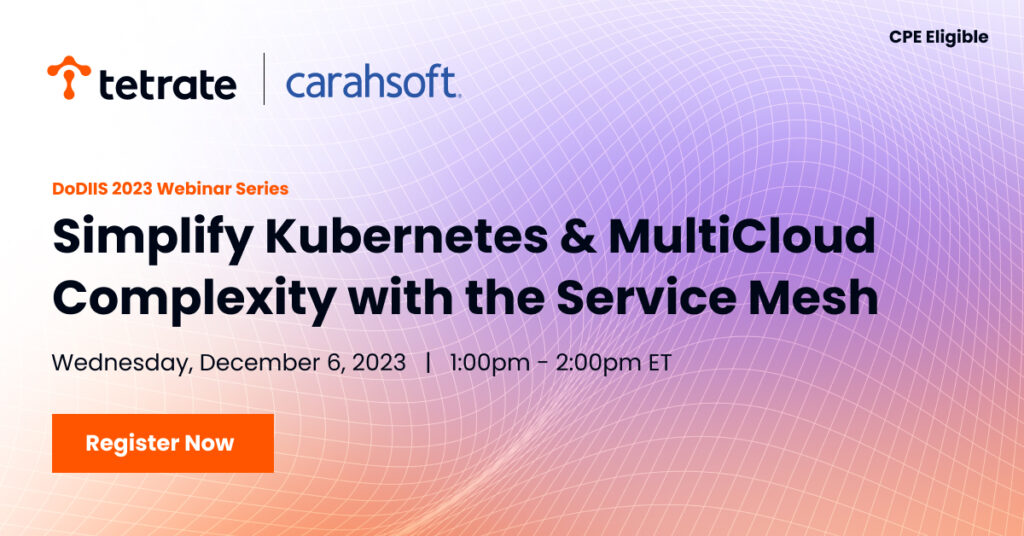 Managing applications in Kubernetes can be complex. Tetrate's Service Mesh makes inter-service communication, traffic control, observability and security easier.
During this webinar, we will discuss how Service Mesh addresses challenges that can occur with Kubernetes including scalability and flexibility.
Tune in live to hear from Tetrate experts on December 6 for insights on:
Empowering your organization with Zero Trust security through Service Mesh
Practical solutions to navigate network and security complexities in modern MultiCloud environments
How Tetrate Service Bridge for Kubernetes improves your agency's technical operations and strategies
Register now to discover how to enhance your Kubernetes management and security strategies with Tetrate.
Watch now
Date and Time:
Dec 06 2023